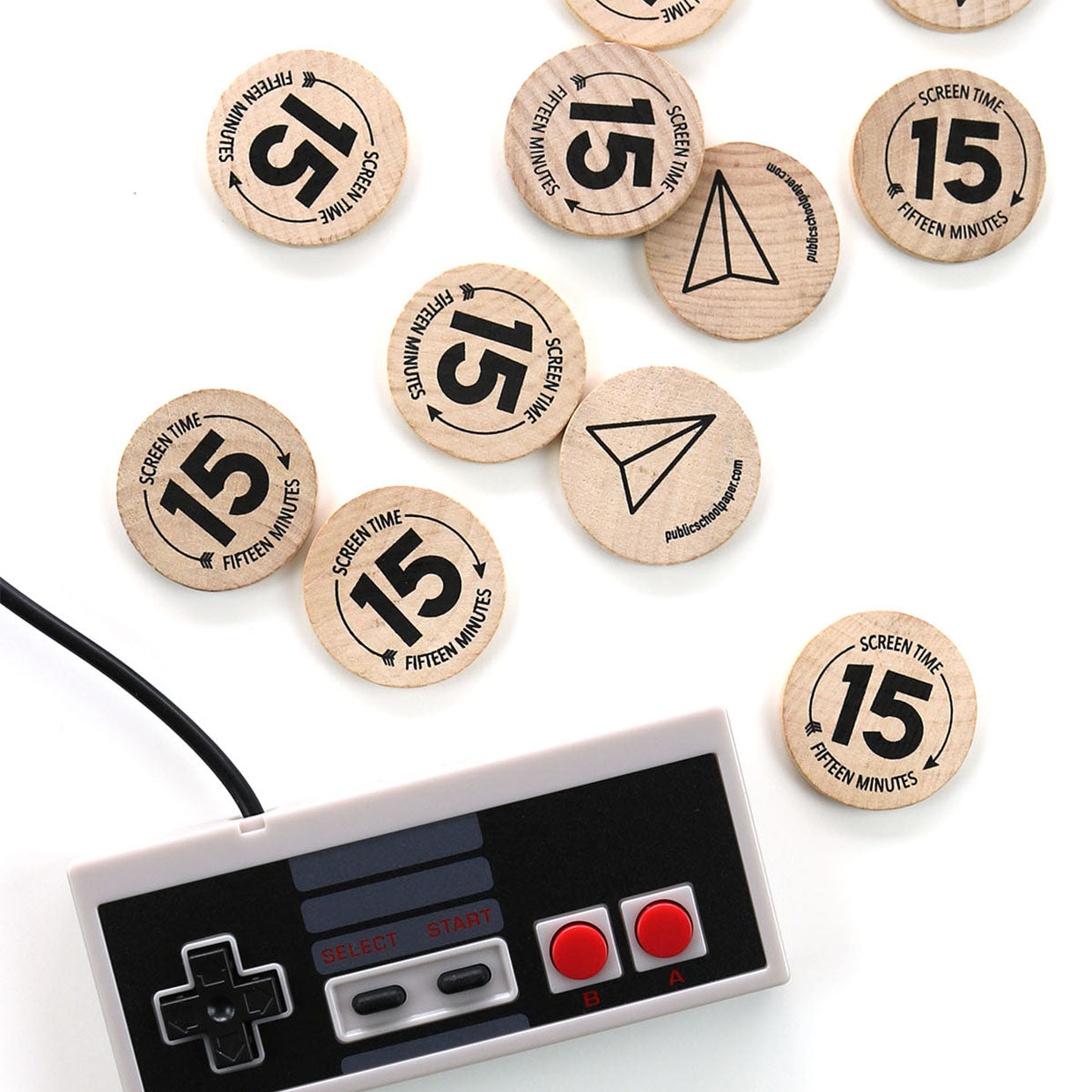 Introducing: Screen Time Tokens! 
Now that school is out for summer, we needed a way to keep our kids accountable for and aware of the time spent on screens. Here's how we use them in our family: Each day, the kids get 2 tokens per day for completing their morning responsibilities (breakfast, cleaning rooms, reading, math worksheet, chores). After their "morning work" is completed, they can decide when they'd like to use their screen time. They turn in their tokens, set a timer for the amount of time they're using and go for it! Once the timer beeps, they know their time is up. If they'd like to earn more screen time, they can complete one of the tasks on our list to earn more time. We also have a list of things that can cause them to lose tokens. So far our new system has been working wonderfully! 
Use these screen time tokens as a "digital allowance" or as a reward system, or combine the two methods, like we do, to find what works best for your family. With this tangible way to "earn" and "spend" screen time, kids gain a better understanding of amount of time they spend on digital devices. 
12 Tokens per set (3 hours)
Screen Printed Wooden Coing
Each token is approx 1.5" diameter
Made in the USA
Please Note: Due to the nature of the printing process, slight abnormalities, or alignment fluctuations may be present. In other words: these coins aren't perfect –– but neither are we, right?!?