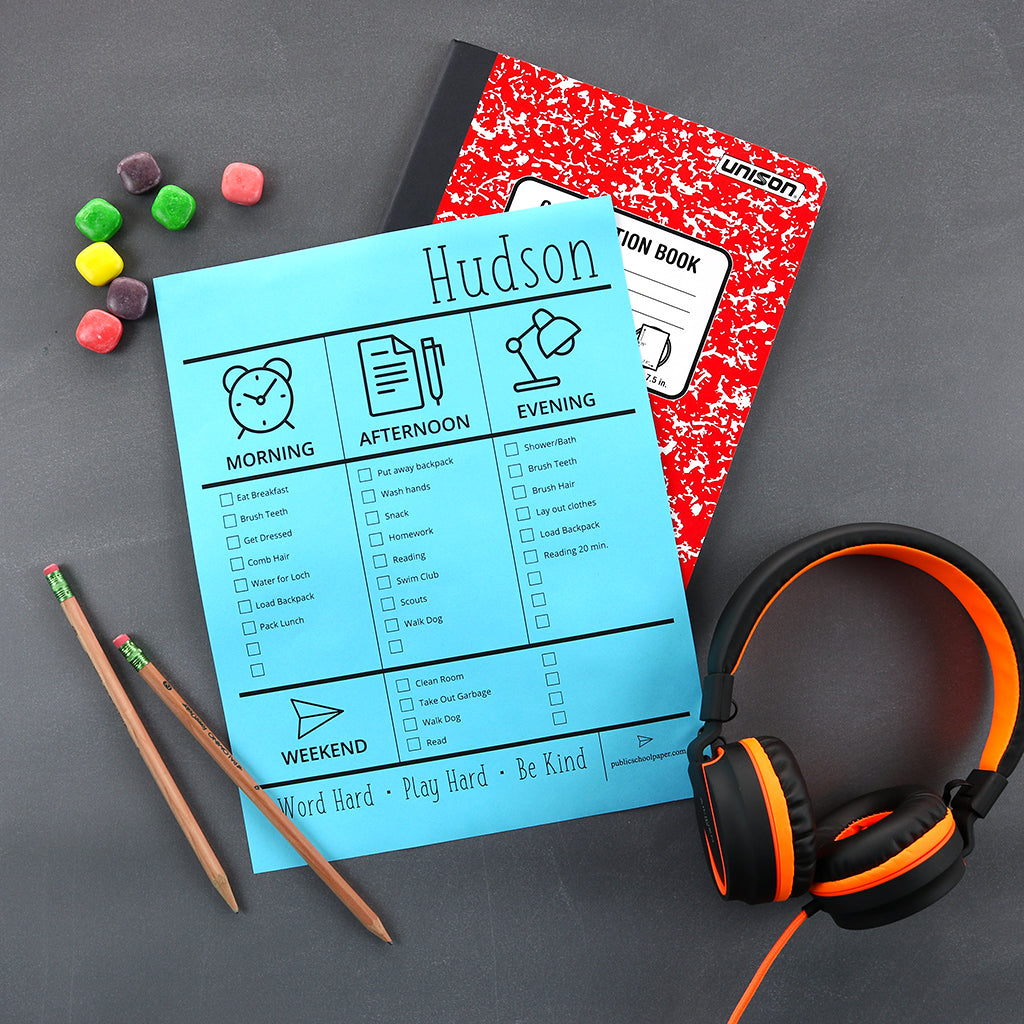 We created the first version of this chart back in 2013 for our friends at Crate & Kids - formerly known as Land of Nod. And ever since then, it's been one of our most requested items! 
So we're thrilled to announce that our Daily Checklist is back! We've given it a snappy new look; and the best part is that it's EDITABLE (squeal!). Now you can buy it once, create one for every member of your family; and update as your schedule changes! They're great for keeping everyone on track during the school year, and teaching kids how to be self-reliant in their daily tasks.
Print them on colorful paper, use them with stickers, or laminate them and re-use with dry erase markers! However you use them, hopefully these will help ease the transition back into the school year routine. 
The download features an instruction page with step-by-step instructions and links to the free fonts we used. And then there's the checklist itself: It includes plenty of checkboxes for daily responsibilities. We hope you'll love it as much as we do! 
And now the nitpicky bit: This file is for personal use only. Not to be copied, redistributed, or sold.
This is a DIGITIAL item. No physical item will be shipped. 
A link to the printable file will be delivered via email after payment is received.
For account holders, you can log into your account and re-download the file anytime after purchase.
Instructions and links to free fonts used in the file are also included in the download. 
Questions or problems receiving or editing your file? Drop us a line: hello@publicschoolpaper.com
One funny note: If you look close at the picture, the bottom line says "word hard" instead of "work hard" that's been corrected in the file you'll receive. :)