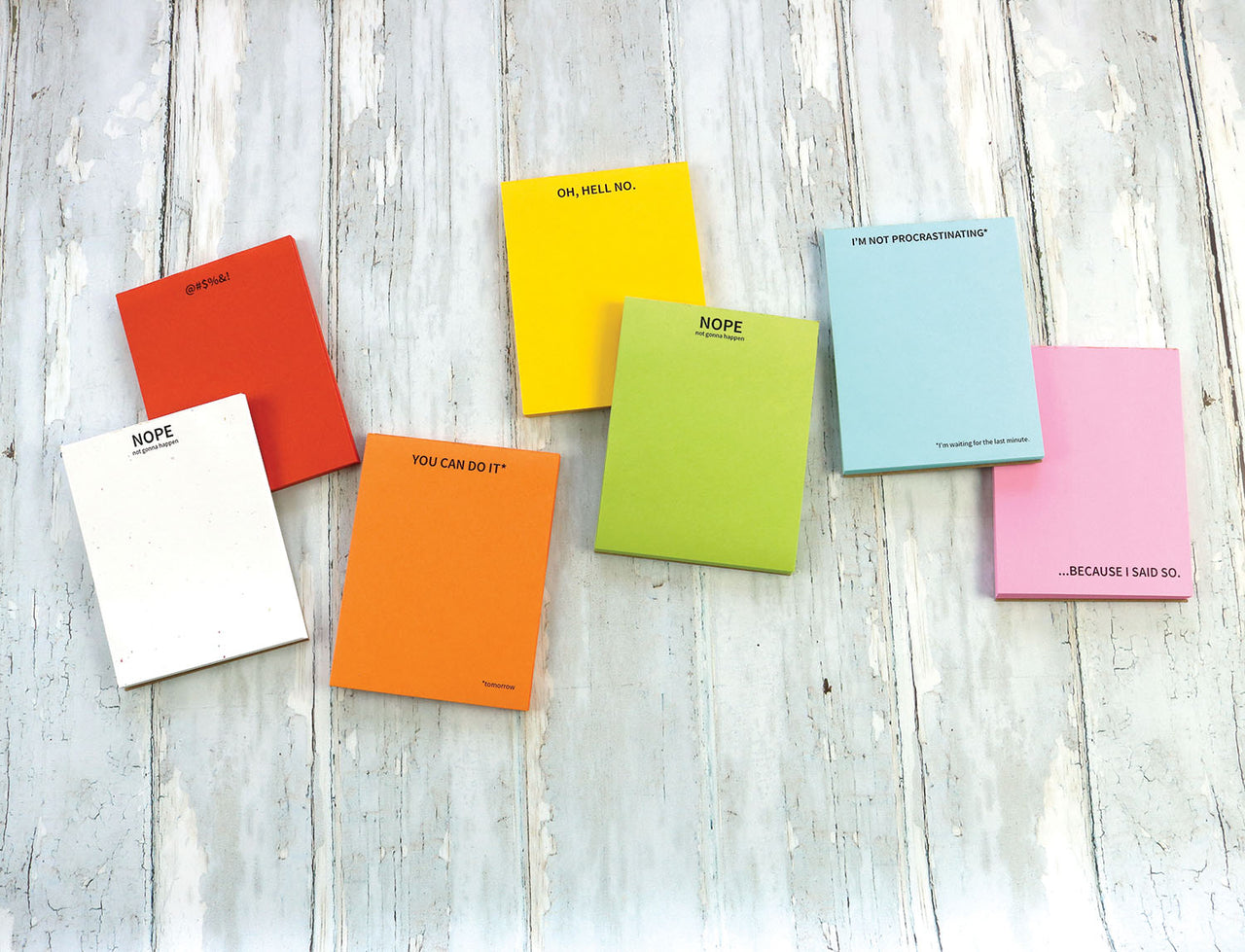 Vocab Lesson: 
Grawlix: n, a group of typographical symbols, commonly used in comics, that represents a curse word or string of curse words.
These notepads are perfect for keeping track of all the things you should do, but probably won't. This one's especially work-appropriate, since it leaves something to the imagination. They make great gifts for teachers and co-workers...and make sure you grab one for yourself. 
Size: A2 (4.25" x 5.5")
50 Sheets
Handmade
Wholesale: MOQ 6
Note: Pen not included; but you can buy it here.