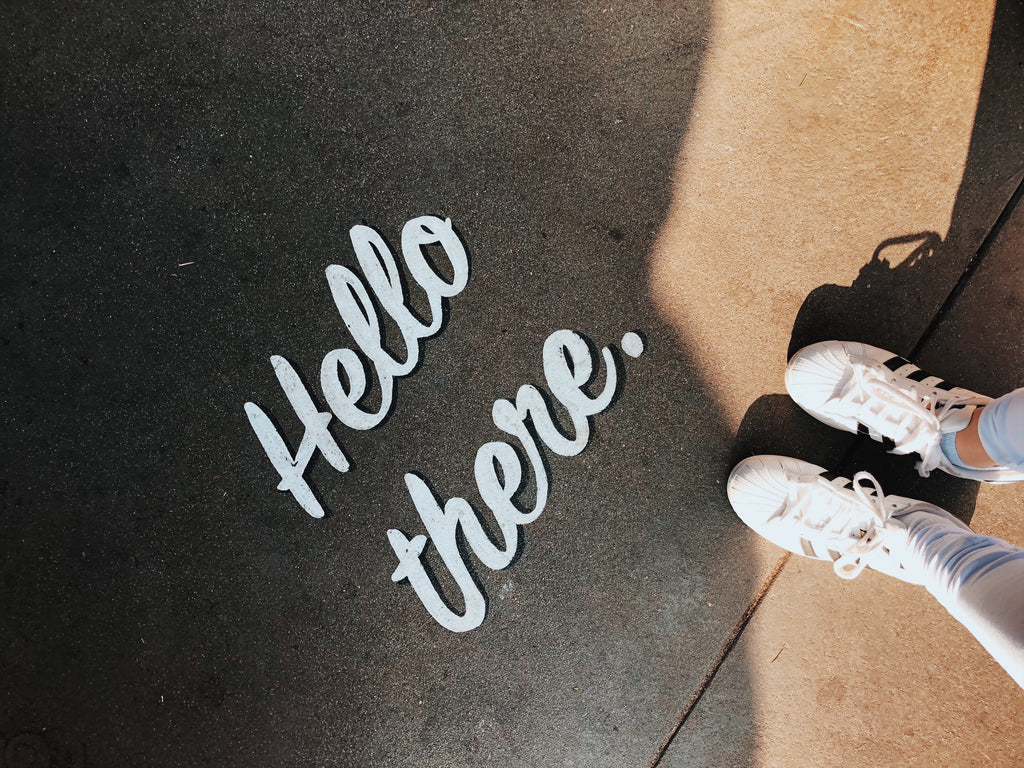 Hey! We're Christina, & Rochelle...the sisters behind Public School Paper Co. We figure it's time you got to know a little bit more about us! You know, the really awesome stuff that makes us, well, us.
What was your Favorite Subject in school?
C: English! I love reading, and grammar is my favorite.  
R: Social Studies (I was an ace at coloring those topographical maps in middle school).
What's your Most Embarrassing Moment?
C: It's maybe not my most embarrassing moment, but it definitely stuck with me for a long time. In 6th grade we had tryouts for "special chorus"... an elective choir class. I was one of two students that tried out that didn't make it. I've been terrified of singing ever since.
R: I was doing a dance routine with props at a high school basketball game. The prop was a chair, and when I climbed on the chair, the chair broke and I went tumbling to the ground. The fall hurt, but my pride hurt worse. The gasps from the audience are etched in my mind to this day.
What was your Favorite Extra-curricular Activity?
C: Dance. I lived and breathed dance from the time I was little until I got pregnant with my first child. Maybe it's how I expressed myself through music since singing wasn't going to pan out for me.  
R: Sitting in my room after school, listening to ALL the Celine Dion albums. This activity was a must everyday. Like really, everyday.
What's the most memorable part about working with your sister?
C: We've had so, so many hysterical moments, but this is one that I'll never forget. We spent months prepping for our very first market. We put so much thought and effort into every last detail. About 2 hours into opening day, we were pummeled by a summer monsoon. Cards flew everywhere, and the rain was relentless. All of our friends and family jumped into action to save our inventory. We ended up completely drenched, huddled in the tent together; and then stayed up until 3am drying off our products. It was a great lesson that no matter how prepared you are, things don't always go like you plan.  
Also, getting my sister to eat red bean ice cream in San Francisco was another of my favorite "work sister" moments. It's pretty great that we get to take fun trips together and call it "work!" 
R: Everything. The memories are too many to count, but there was a particular instant that involved me chasing (like actually sprinting) after a forklift to pick up our crate after our first trade show. After running about 3 football fields in distance, I finally caught up with him. This is a miracle in itself, because if you know me at all, you know I don't run. After he took the crate away, Christina and I just sat on the trade show floor laughing so hard we were crying. There aren't many people worth running for, but sis, you are one of them.
What would you tell your younger self?
C: Don't try to please everyone. Just be yourself. Some people will like you, some people will hate you, and none of it really has anything to do with you. 
R: Don't worry so much about what other people think. A few close friends and their honest opinions are worth more than a hundred acquaintances.